Candace Parker leads Chicago Sky to first WNBA title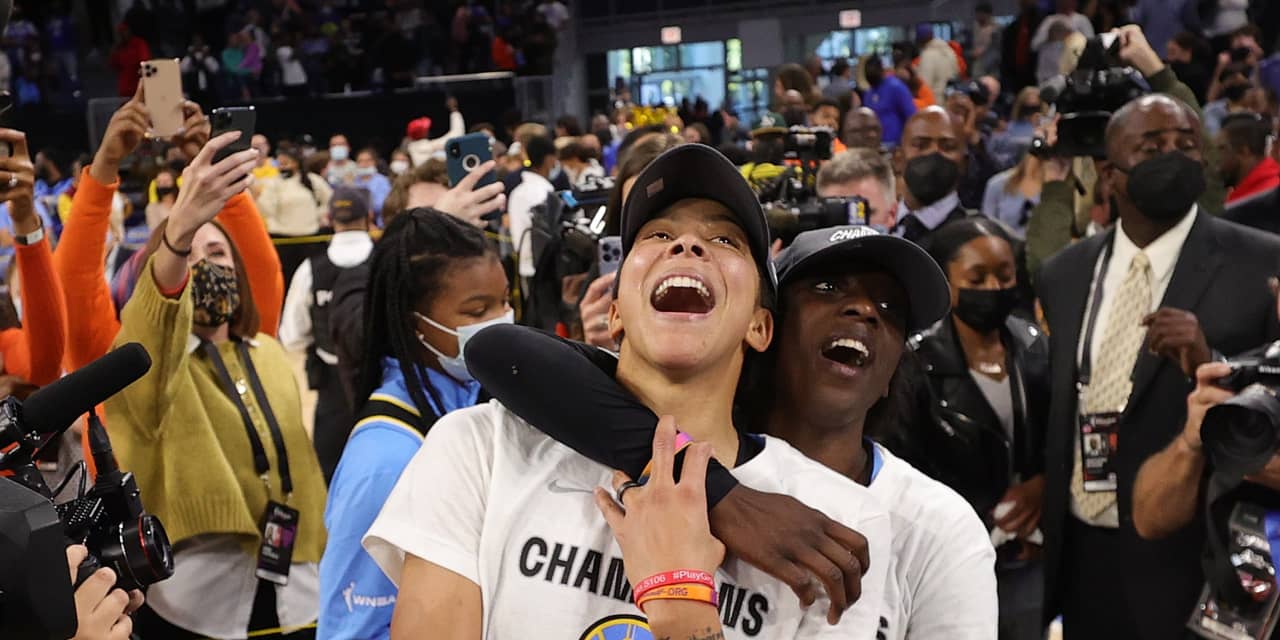 [ad_1]
CHICAGO – Candace Parker has returned home to bring Chicago a championship. That's exactly what she did, leading the Sky to the franchise's first title.
Allie Quigley scored 26 points and Parker added 16 points, 13 rebounds and five assists and Chicago beat the Phoenix Mercury 80-74 on Sunday in Game 4.
"We were down nine, down 11 and we stayed with it," Parker said. "So proud of this group. Sloot does what she does all year round. Allie, this is amazing.
Courtney Vandersloot added 10 points and 15 assists for Sky, who won the series 3-1, rallying to a 72-65 deficit with 4:42 to go. Chicago scored the next nine points to take a two-point lead over Stefanie Dolson's layup. She then added another basket to bring the score to 76-72 with 45.8 seconds left.
Diana Taurasi was fouled on the next possession shooting a 3-pointer and made the first two free throws, but missed the third.
Vandersloot then scored in the hallway to seal the victory sparking the celebration. At the sound of the final bell, Parker sprinted to the corner of the pitch and hugged his family with tears in their eyes.
"Their defense took to another level by trapping BG," said Phoenix coach Sandy Brondello. "We have good looks, layups. we missed them and they made them. Allie really changed the momentum of the game there.
Quigley, also from Illinois, threw the deciding point and Parker tied the game with a 3-point score before Dolson's baskets.
It was a complete moment for Parker, who triumphantly returned home to Chicago this season after spending 13 years with Los Angeles. She was continually referred to as Sky's missing piece throughout the playoffs, a label she proved accurate on multiple occasions during the stunning Chicago run, winning the title as a seed six.
"It's amazing. My high school coach is here," Parker said. "I know Pat (Summitt) is watching. I've got the whole town here. We've got the whole town here. We're champions for life. now.
Brittney Griner was a focal point of the Phoenix offense from the start. The seven-time All-Star finished the game with 28 points, including 18 in the first half. Griner and guard Skylar Diggins-Smith helped lead a 9-0 run to complete the second quarter and give Phoenix a 44-37 halftime advantage.
Parker struggled to get into an attacking pace at first, going one for six from the floor with just four points at the end of the first half.
Kahleah Copper, who had been a force in the first four games of the final, took home the MVP honors of the championship.
[ad_2]