CIBC Asset Management virtually closes the market | 2022-01-24 | Press Releases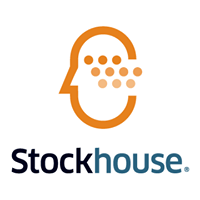 TORONTO, January 24, 2022 /CNW/ – David Scandiffio, President and Chief Executive Officer, CIBC Asset Management Inc. ("GAC") (TSX: CM) and its team have joined Graham Mackenzie, Head, Exchange Traded Products, Toronto Stock Exchange to close the market on the company's 50th anniversary, as well as the three-year milestone of its first four exchange-traded funds ("ETFs"). GAC's lineup of ETFs includes solutions that provide exposure to responsible investing-focused investments, such as clean energy, as well as low-volatility dividend income strategies.
CAM offers a range of investment management services and solutions to retail and institutional investors. CAM's offering includes: a comprehensive mutual fund platform, strategically managed portfolio solutions, discretionary investment management services for high net worth individuals and institutional portfolio management. CAM is one of from Canada largest asset management companies, with over $170 billion of assets under administration October 2021.
Toronto Stock Exchange
View original content to download multimedia: http://www.newswire.ca/en/releases/archive/January2022/24/c6715.html