Oklahoma Human Services Announces New TANF Investments to Improve Outcomes for Oklahoma Families | New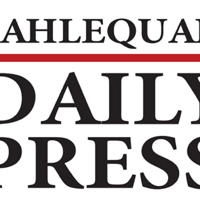 OKLAHOMA CITY – Oklahoma Human Services has announced the investment of $ 27 million in temporary assistance funding for needy families to organizations serving low-income families in Oklahoma. These contract awards are the result of a TANF investment strategy created by the agency just over a year ago to receive and review proposals and deploy TANF reserve funds to non-profit organizations. whose family stability is part of their mission through collaborative public-private partnerships.
"Oklahoma Human Services is committed to creating a culture of collaboration and we believe leveraging public-private partnerships will provide transformational avenues of hope for families in our state," said Justin Brown, Cabinet Secretary of Services. social workers and director of the OKDHS. "We are proud to partner with nonprofits that are already doing exceptional work across our state. Investing state money in their programs allows them to expand their reach to even more Oklahoma families. "
The TANF program provides states with flexibility in the operation of programs designed to help low-income families with children achieve economic self-sufficiency. States use the TANF to fund monthly cash assistance payments to low-income families with children, as well as a wide range of other services. While the number of families using TANF fluctuates from year to year, states receive the same amount of funding each year. This has led a number of states to have reserve dollars.
With this funding announcement, Oklahoma is at the national forefront of how to use these dollars collaboratively and meaningfully in communities. OKDHS created an advisory committee with representatives from across the state, to gather feedback and thoughtfully create a strategy that utilizes some of Oklahoma's best resources, our nonprofit partners.
The OKDHS also plans to fund projects focused on five additional strategic priorities through five additional rounds of tenders to improve outcomes for Oklahoma families, including supporting basic needs of families, prevention, economic independence, pregnancy prevention and support for young people. Future solicitations will be issued by the Oklahoma State Contracting Agency, Oklahoma's Central Procurement and Management Services Division (OMES).
For more information on the TANF program, visit the Administration for Children and Families website at https://www.acf.hhs.gov/ofa/programs/temporary-assistance-needy-families- tanf