The sure values ​​of Siemens Gamesa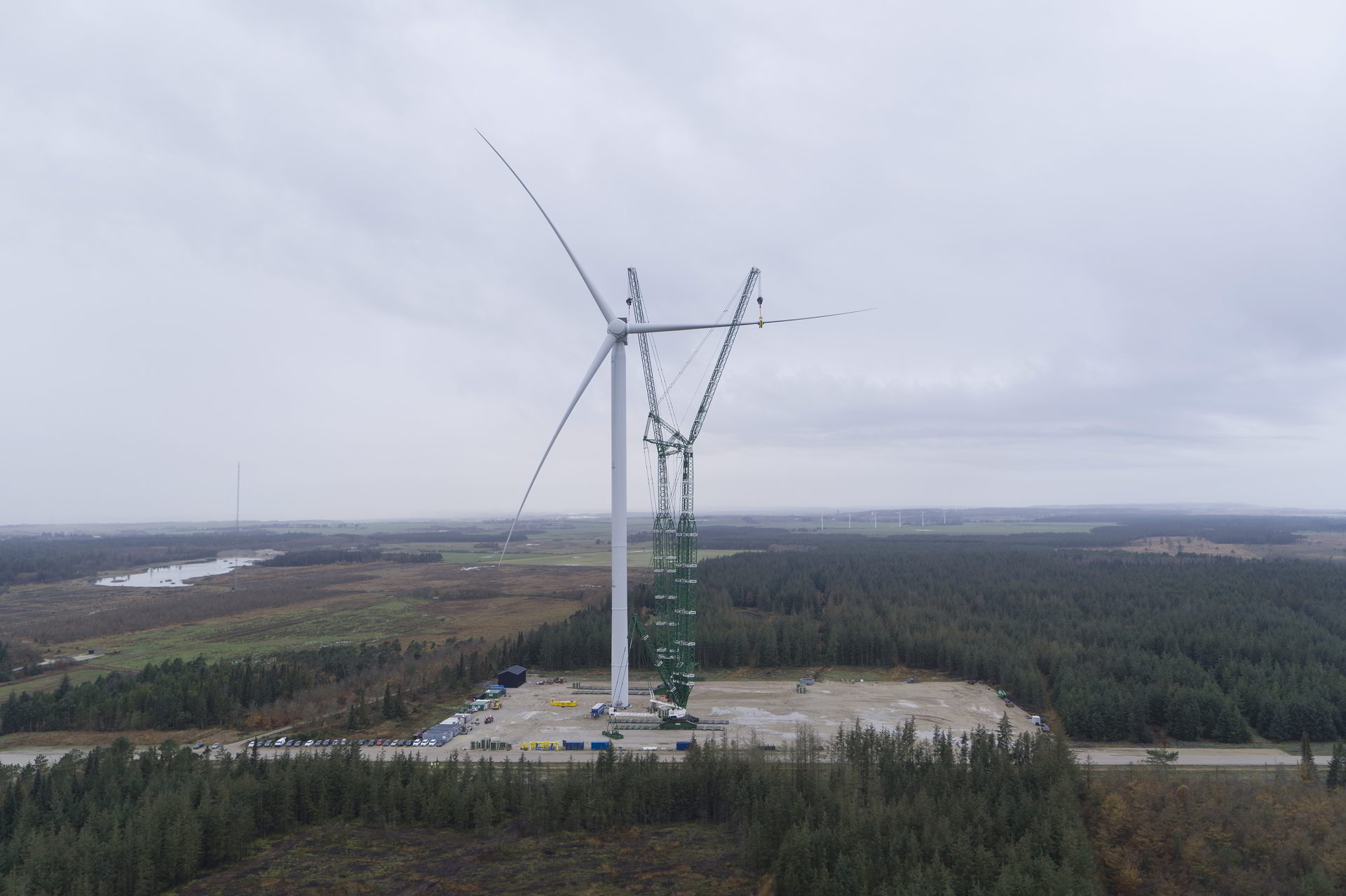 In this article:
What is under the price?
Recyclability is one more sure value. For developers.
We have seen the launch of offshore wind turbines in excess of 15MW this year, new technologies introduced and multiple wind turbine reuse and recycling initiatives launched. And while some OEMs have announced upcoming "upgrades" to their portfolio that are generating similar excitement to the new features of some Android smartphones, Siemens Gamesa appears to be taking an Apple-like approach and making changes. incremental progress with its existing technology. However, it still doesn't miss a beat in an ever-changing market.
Like MingYang Smart Energy, the first Chinese supplier to deliver offshore wind turbines for a European project, recently launched a 16 MW model – just one year after announcing it would have an 11 MW prototype installed in 2021 and the turbine ready. to be marketed in 2022 – Siemens Gamesa is increasing the power of its now installed 14 MW prototype to 15 MW and plans to deploy a 236 meter rotor version of the same platform.
According to the head of the product portfolio management of the German-Spanish wind turbine maker, which signed a memorandum of understanding in China last month to license its 11MW offshore technology in the country, it is not uncommon that the Chinese market bring products to market at a much earlier stage.
"While we are, for example, well advanced with the development of the new model with the 236 meter rotor and we only announced it recently, in China it is more common to see products marketed closer to the start. of the design phase ", Jan Villum Kristiansen, Head of Product Portfolio Management at Siemens Gamesa, said OffshoreWIND.biz during an interview with WindEurope's Electric City 2021.
What differs from MingYang's upcoming 11MW from Siemens Gamesa's existing 11MW now launched in the same market is that MingYang's technology uses hybrid drive while Siemens Gamesa has placed its bet on a platform of direct drive years ago and reaffirmed it in a "one segment, one technology" strategy in 2017.
What is under the price?
As hybrid drive technology is less expensive and therefore a preferred solution for developers with offshore wind cost reductions in mind, Siemens Gamesa pleaded in favor of its Direct Drive (DD) by promoting its low maintenance and more space for scaling which does not need an experimental approach.
"A generator for a direct drive turbine itself is more expensive than a hybrid generator, considered as a single component. However, scalability, system integration and upgrades are easier, and there are fewer components, for example: the failure rate in gearboxes is zero with direct drive ", Kristiansen noted.
"The business case behind using direct drive wind turbines boils down to where the costs come from and how OPEXs are supported, including servicing, maintenance and box exchange. of speeds ".
As the inevitable question of "when a larger turbine will be launched" looms, now that there is a 15MW direct drive model that has to go through a demonstration step, increasing the size of the rotor over the same platform from 222 meters to 236 meters This is what attracts attention, especially since the nominal capacity remains the same as some OEMs announce an increase in capacity beyond 15 MW.
Here, Siemens Gamesa seems to have once again opted to consolidate its position before making a leap to higher nominal capacity, which the market is no doubt expecting and, based on developments up to now, Siemens Gamesa will not fall back.
Speaking about the difference that the 236 meter rotor makes to the 14 MW wind turbine, Kristiansen pointed out the much higher efficiency of the new model which has a considerably larger swept area, but also the advantage of staying on the same flat. -form without further modifications. to transmission.
While the model with the larger rotor is also more expensive, it ultimately provides a more cost-effective solution, especially in areas with low wind, according to Kristiansen.
"The power curve in certain low wind conditions is such that the full power of a turbine is not used, and a larger rotor allows for longer production at higher power compared to a smaller rotor. Therefore, the combined production of a turbine of the same power with a larger rotor results in a higher energy production ", Jan Villum Kristiansen noted.
The new model, which has already been preferred by Vattenfall for its 3.6 GW Norfolk wind farms in the UK, is slated for a prototype demonstration in 2022 with a commercial launch in 2024 and will feature blades from 115 meters as well as a delivery option. Recyclable blades.
Recyclability is one more sure value. For developers.
Being the first to announce a fully recyclable wind turbine by 2040 and produce recyclable blades, Siemens Gamesa is a forerunner in what the industry is looking to achieve as soon as possible, according to Jonas Pagh Jensen, head of the sustainability program at the company.
RWE, EDF, wpd and now Vattenfall have already lined up to use the new blades and apparently for good business reason if they want an edge in future tenders.
"We drafted the concept five years ago, then identified a supplier who could help us develop it and as we moved forward we could see how the company was moving more and more towards more sustainable solutions. Now we are also seeing commercial auctions setting requirements for recyclability, so we think our recyclable blades fit in perfectly with the development that is also happening on the commercial side ", noted Jonas Pagh Jensen.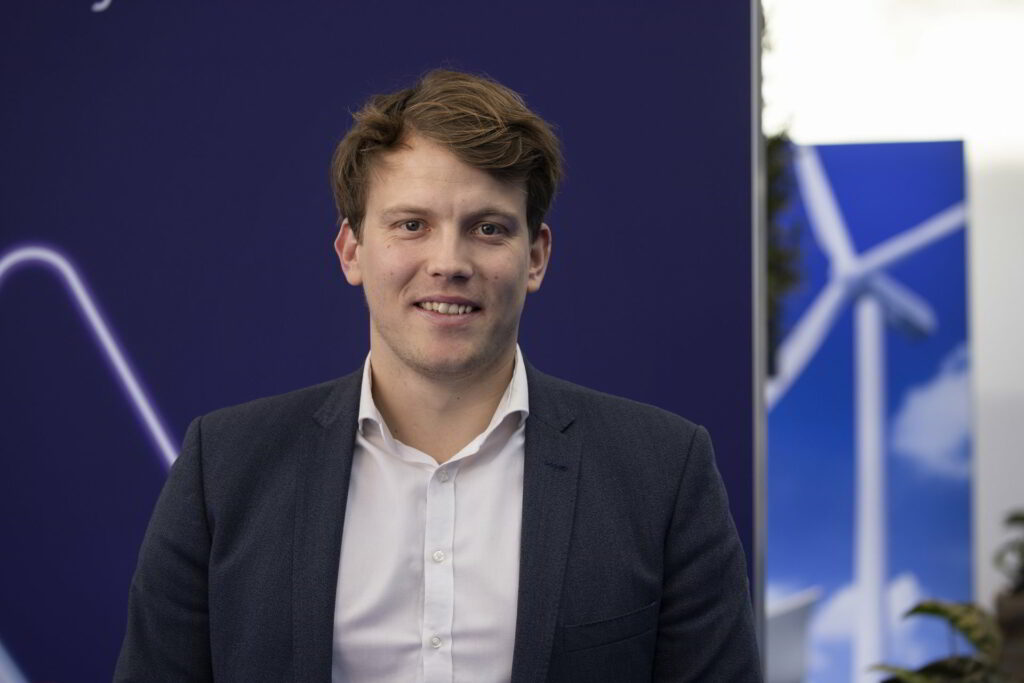 At present, the recyclable blade has a higher price tag because it is new to the market.
For developers, this is an initial investment that should level off at the end of the lifecycle, as the blades will be significantly less expensive as they reach the decommissioning phase.
"The materials you separate will have a value, so you will be reimbursed for the materials. Since the dismantling and recycling process is less complicated, this part is also cheaper. In addition, it covers otherwise unknown costs that could arise from regulatory actions on waste, which could increase over time. ", noted Jonas Pagh Jensen.
Since developers currently have the option of choosing between the standard blade and the recyclable blade, and several of them have signed up for the sustainable solution, this reflects what they think is the right thing to incorporate into projects. they are currently working on. , according to Jensen.
"We developed the solution because we believe this is what the market needs, but of course the market players decide for themselves. We did our market advice, but it's a choice clients make and a reflection of what they think is the right thing for the project they are working on ".